Since the first time I saw the necklace of Carrie in 'The Sex and the city' episodes I knew I wanted one like hers. Unfortunately I couldn't find one in my name anywhere throughout the years. That changed when I stumbled on this fantastic online website
MijnNaamKetting.nl
(English: MyNameNecklace.co.uk).
On their online shop you can make all kinds of personalized jewelry from rings to necklaces. You can choose between different kinds of fonts, colors, sizes and of course you can write whatever you like.
Their service is really good, I got mine within a week. As for the packaging it comes in a transport safe envelope so the little box doesn't get damaged. The little box is quite a nice box with a magnetic sealing.
When I got to choose one, the choice was pretty hard. I was doubting between my name or 'Love'. Finally, as you can see in the pictures, I went with my name. It's a very classic choice but I'm a very happy girl with it.
Since I'm more a silver than a gold kind of girl I went with the 'Sterling Silver' version in 16" (40cm), which costs for the moment €29,95.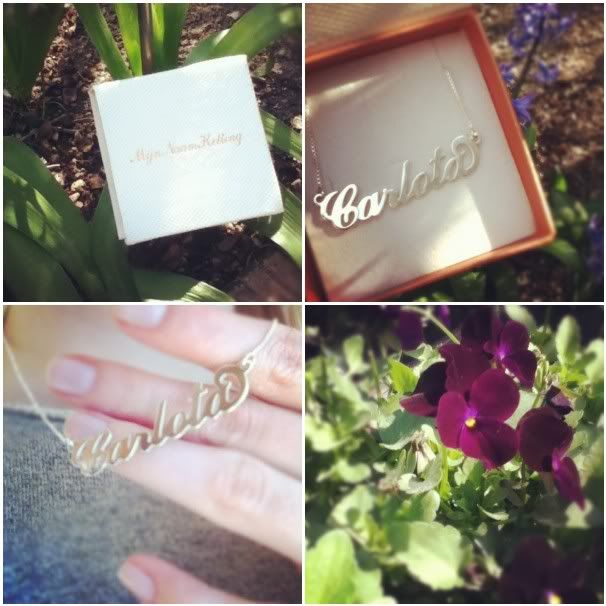 Thanks to MijnNaamKetting.nl
Always wanted your own personalized necklace like I did?! Or surprise somebody with it?! Well now is definitely a great moment then. If you order something from their website
MijnNaamKetting.nl
you can use the discount
code
Carlota
that gives you a
8%
discount
on you purchase. Go check them out! :)
(For the English website click here)
xx
Carlota